From 5 to 19 September 2021, guests at our fasting clinic Buchinger Wilhelmi on Lake Constance can enjoy a very special programme in French – our Semaines Francophones*.
Over the course of one week, we offer guests from all over the world a varied and inspiring programme in French, with lectures, evening programmes, meditation, discussions and the chance to talk with our fasting expert and scientific director, Dr. Françoise Wilhelmi de Toledo.
How about taking part in a yoga session with views of the lake, or a cooking course to get some new ideas for eating after you have finished fasting?
*This additional programme is free of charge as part of our Buchinger Wilhelmi packages.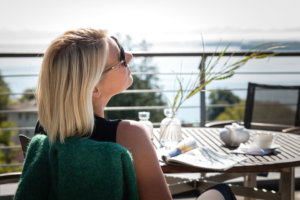 In addition to our extensive weekly programme, you can look forward to the following events during the Semaines Francophones 2021:
Take time for your health
Devote the time during your stay to your health and eating healthily. You will be accompanied by our fasting experts, who will highlight both biological and psychological aspects to help you live a healthy and fulfilled life in the long term.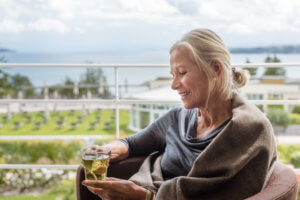 Would you like more information?
T +49 7551 807-0
info@buchinger-wilhelmi.com
This might also interest you: