Give something very special this year
These sustainable, non-material Christmas gifts benefit both the recipient and the giver
Christmas celebration without colourful presents under the Christmas tree? That would be unthinkable! No one should ever be denied the opportunity to make his or her loved ones happy with a gift.
The focus, however, should not be on the value or size of it, but rather the act of giving itself – and the heartfelt thought behind it. Because no matter what the gift is: giving has an incredibly powerful effect on your physical and mental health. It creates closer and stronger interpersonal relationships because you show interest, appreciation and gratitude to your counterpart.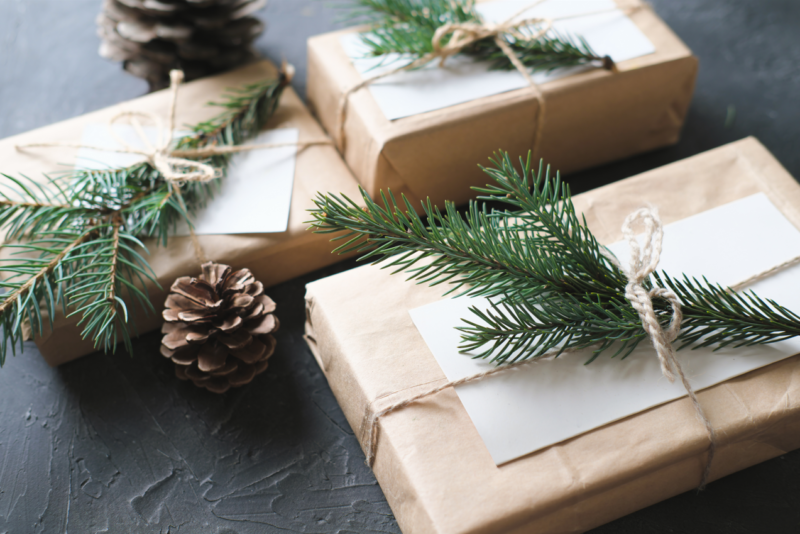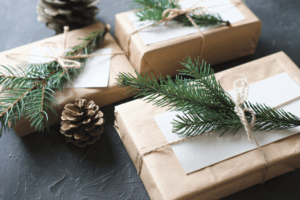 Ideas for very special Christmas gifts
Gift an experience, #MakingMemories.
Especially in times of a global pandemic, shared experiences often come far too short. Several studies show that buying and receiving experiential gifts provides more happiness than material things.
Be it a hike, a visit to the cinema, a massage or cooking a favourite recipe together: When experiencing the present together, everyone has fun and you create memories that will be fondly remembered for a long time.
Gift some time, #DigitalDetox
More than ever, time is a precious commodity that cannot simply be bought again. Unfortunately, we often pay more attention to our electronic devices than to our counterparts, be it our partner, siblings, parents or flatmates. Especially for people who already have everything they need, gifts of time can be particularly precious because they are unique.
How about a box for the smartphone, laptop or tablet? From Friday to Sunday evening, the devices can be put away so that you can engage in common activities without any distractions.
Get creative, #DIY
Baking Christmas biscuits, knitting socks or creating a photo album – these things usually do not have the best reputation as Christmas gifts. However, if you craft your own presents, you are not only doing something good for your counterpart, but also yourself.
Creative activities give the time to find peace and quiet. This is worth a lot, especially during the often rather stressful Christmas season. The process from the development of ideas to their realisation can become a sort of meditation during which one concentrates intensively on just one thing. The result is then not only a special and personal gift – but also more balance and well-being.
However, Heike Wawersich, psychologist in the Psychotherapy & Coaching team at Buchinger Wilhelmi, recommends not putting too much pressure on yourself: What is perceived as annoying or boring by one person, calms and nourishes another. Here, everyone should listen to their inner voice."
But what do all creative-design processes have in common? They strengthen us in our creative power and self-efficacy!
Gifting pleasure, #HomeCooked
Home-cooked treats are a particularly nice gift that can also be flexibly adapted to the recipient. Preparing and serving a festive meal combines a shared experience with the feeling of pleasure.
When preparing healthy, homemade treats, such as nut bars or jams made out of fruit from one's garden, creativity and joy in giving can be lived. In addition, you show the recipient how well you know him or her – for example, by reinterpreting the favourite sweet from childhood.
Some inspiration may be found in the Buchinger Wilhelmi cookbook.
Why giving is good for us
Dr Lisa Green, Head of Psychotherapy & Coaching at Buchinger Wilhelmi, traces gift-giving far back into the past – and into science:
"It is already written in the Bible that the act of giving is more blessed than receiving," she says. "Neuroscientific studies have confirmed this. Researchers have found that when gifts are given, happiness hormones are released in both the recipient and the giver. The reward system in our brain gets activated.
But why? We are social beings, want to belong to groups (family, circle of friends, etc.) and instinctively cultivate our relationships – after all, we cannot survive without them. Hence, when we give presents to or do something good for somebody else, we are cultivating relationships and working to become more included in the relevant social groups."
At the same time, a gift does not have to be bought or even expensive. "Giving a gift does not necessarily mean that we give material goods. Also, when someone receives time, respect, love, attention, the reward system is triggered, endorphins and oxytocin are released and a feeling of happiness is sparked," says Dr Green.