Experience this very special time of year on Lake Constance: Our clinic is open again over the holidays – and there are still a few rooms available. Here is an excerpt from our festive programme:
Dr. Anne Brunner will enhance our programme again this year from 28 December 2019 – 3 January 2020 with Pilates, fascial training, yoga, as well as yin yoga/deep slow stretch. (programme)

---
9 – 20 December: Meditation seminar with Dr. Christian Kuhn.
25 December: Meditation journey using pictures with Andreas Hösl.
Christmas Eve Mass at 10 pm on 24 December in Überlingen Cathedral.
Festive Christmas services on 25 and 26 December.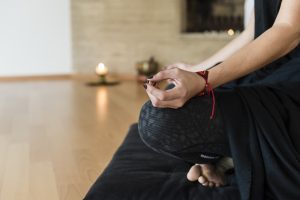 ---
On 1 and 15 December you can make Christmas stars with Evi Kaitazidis from our hospitality team. In addition, on 10/11 and 17 December you can create small gifts on your own or under guidance.
We will also be offering a special ART Week under the motto "Festive glow in colour and form" from 21 to 27 December 2019.

---
CUISINE
Hubert Hohler and his kitchen team will treat you to a low-calorie Christmas menu and a special New Year's Eve menu. Our nutritionists will also offer a cooking demonstration on the topic of "festive pleasures".
---
EXTENDED OPENING TIMES IN THE CLINIC SHOP WITH A FESTIVE ATMOSPHERE
Enjoy the pre-Christmas mood with a glass of punch and choose a special gift for your loved ones on 1, 8 and 15 December
---
CHRISTMAS MARKETS AND TORCH-LIT HIKE
On 28 November, 5, 12 and 19 December, we will visit the most beautiful Christmas markets around Lake Constance:
On 28 November and 19 December, our hiking guides will show you around the Christmas market in Constance, including a visit to the "Christmas Boat".
Experience the special flair of Lindau's Christmas market on 5 December.
On 12 December we will visit the Christmas market in Ravensburg.
In the early evening of 26 December, we will take you on a two-hour torch-lit hike to Birnau Basilica, where a surprise will be waiting for you!
---
LECTURES
On 13 December, art historian Marie-Theres Scheffczyk will hold an art and cultural history lecture on Visions of the Garden of Eden and its worldly offshoots – an ancient yearning for an intact and harmonious world.
---
MUSIC
1, 8, 15 and 22 December: Christmas concerts with soprano Isabell Marquardt and pianist Elena Orlova, as well as the pianists Paul Amrod, Valerij Petasch and Andrea Ringendahl.
19 December: Enjoy a sing-along with singing teacher Margit Koch-Schmidt.
24 December: Christmas Eve with a festive menu, or punch for guests who are fasting, Christmas carols under the festively decorated Christmas tree with presents and a few words from the Wilhelmi family. Accompanied by Julian Burdenko on piano and Felix Brunnenkant on cello. Afterwards, we will accompany you to Christmas Mass in Überlingen Cathedral.
31 December: New Year's Eve concert with harpist Ekaterina Afanasieva. Of course, we will also be showing the classic film "Dinner for One".
We are looking forward to a contemplative and inspiring festive season with you!