Our packages in the fasting clinic in Überlingen on Lake Constance
We have put together a selection of packages for your stay at Buchinger Wilhelmi based on our many years of experience. They have been designed to help you achieve the best possible outcome in your available time.
Here you will find all medical services provided as part of the Buchinger Wilhelmi AMPLIUS® | MED programme as well as other services included in all fasting packages.
Medical services included in our packages
Medical care and basic medical treatment (2 consultations for every 7 nights)
Comprehensive laboratory diagnostics with a detailed discussion of the findings
Daily morning health check by an experienced nurse
Daily liver pack on days during fasting to stimulate the liver function
Intestinal cleansing by a nurse (every second day during fasting)
24-hour holistic care by the nursing team and 24-hour on-call service with the doctor on duty
Other services included in our packages
Accommodation in a room category of your choice
Fasting provisions (freshly prepared vegetable consommé and fruit juice) for fasting packages
Demeter-certified, organic gourmet meals for shorter stays (less than 10 days) as well as before and after fasting
Fasting minerals to support you throughout your fast
A voucher for therapies and treatments (depending on the length of your stay, €35 per day)
Comprehensive therapeutic, spiritual and cultural weekly programme
Free use of the fitness studio, Kneipp facility, heated outdoor pool and all other facilities in the clinic
Daily exercise therapy and relaxation in the group
Digital fasting coach to support you while you fast
Stainless steel drinking bottle, large swim bag, certified organic care products
As much tea and mineral water as you like
Free WiFi
A therapy voucher is included in each of our packages. It can be used for therapies and treatments that you choose or that are prescribed by your doctor.
You can use it for nutritional advice, a psychotherapy or coaching session, for example.
Our booklet provides a summary of all the services we offer. We would be happy to send you a copy.
Choose a fasting package that ideally suits your goals and your available time. Each holistic package begins with two to three digestive rest days, in which you give your body the time to prepare for the metabolic change during fasting. These are followed by several days or weeks of fasting, as well as subsequent refeeding days, in which you build up your food intake.
The number of days you spend fasting and the amount of the therapy voucher depend on the length of your stay.
Time out to relax without fasting
A short break can also be very effective. Come and visit us for a few days and give your digestive system a rest. Or enjoy our highly acclaimed, Demeter-certified organic gourmet cuisine, and make the most of our varied cultural, exercise and entertainment programme. It's a great way to get to know our clinic and the region and regain strength in a relaxed environment.
A week devoted to recuperation and regeneration.
without fasting
2 medical consultations
Organic gourmet meals
Send a request
A little something extra for in-between.
without fasting
45 min. medical consultations
Organic gourmet meals
Send a request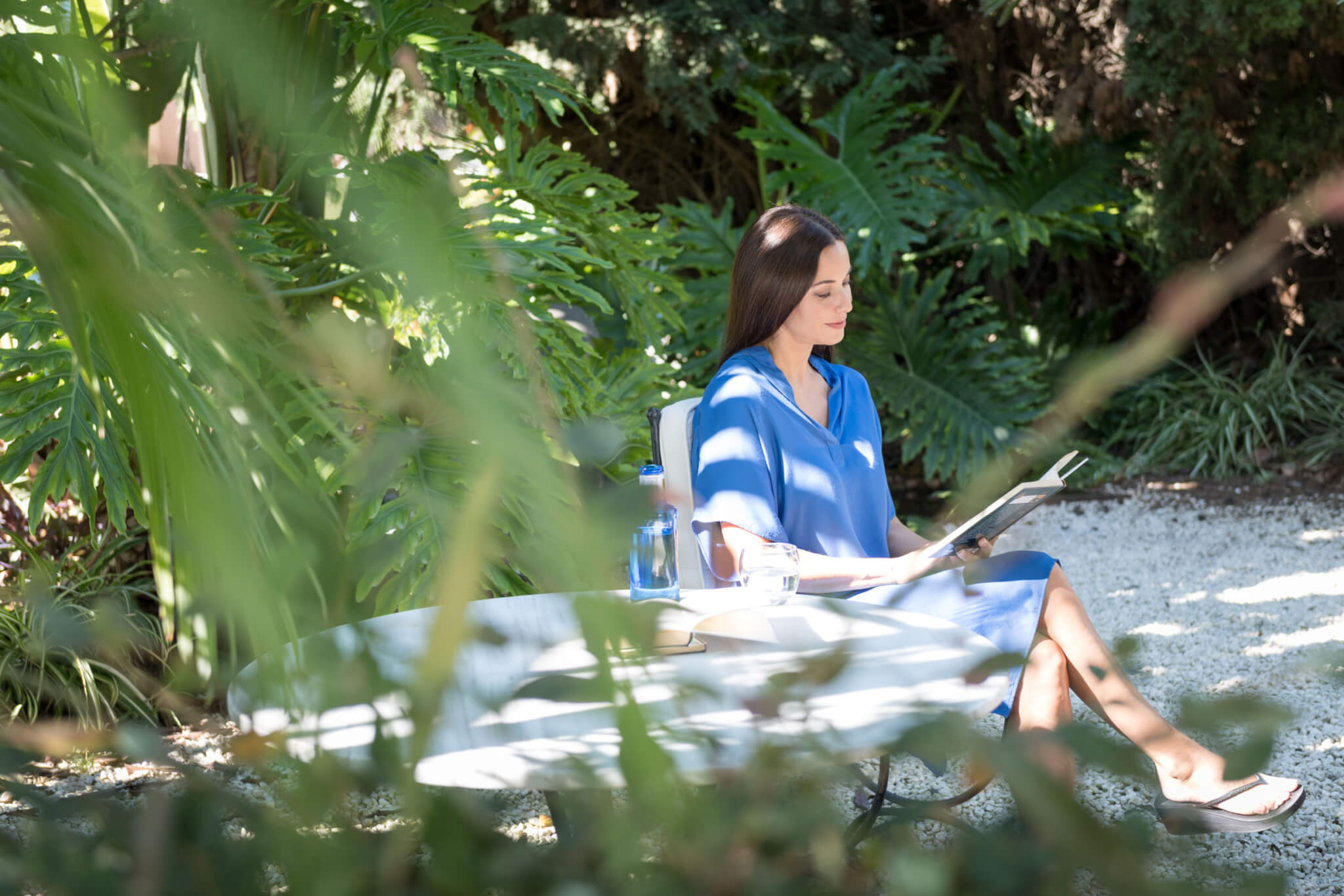 Stays based on our daily rate
If you do not wish to book a package, you may of course make a booking based on our daily rates.
The daily rate includes the services in our Buchinger Wilhelmi AMPLIUS® | MED programme, basic medical treatment depending on the length of your stay, accommodation in a room category of your choice, and fasting provisions.
We charge €95 per day for Demeter-certified organic gourmet meals on digestive rest days and refeeding days.
The basic laboratory examination and other medical or therapeutic services are not included in bookings based on the daily rate and will be invoiced separately.