Buchinger Wilhelmi Lake Constance clinic is situated high above Lake Constance with breathtaking views over the forest-lined shores of the lake and Mainau Island to the snow-topped peaks of the Alps. Here, in this beautiful, almost Mediterranean landscape, Dr. Otto Buchinger found the ideal setting for his fasting clinic – close to nature, spacious and inspiring.
Packages
Our packages are designed to help you achieve the best possible outcome in your available time. They include accommodation in the room category of your choice, all services as part of our Buchinger Wilhelmi programme, basic medical treatment, a basic laboratory examination and fasting provisions.
Your personal heaven
Choose the room that suits your needs best during your stay, from a snug retreat to our generously designed suites with breathtaking views of Lake Constance. All rooms feature local materials and colours to create a relaxing and beneficial atmosphere.
Our competent and dedicated team is what makes us unique: Some 300 employees take care of you at our Lake Constance clinic – first and foremost our eight doctors
Tania Welzel
Rainer Harfmann
Eva Lischka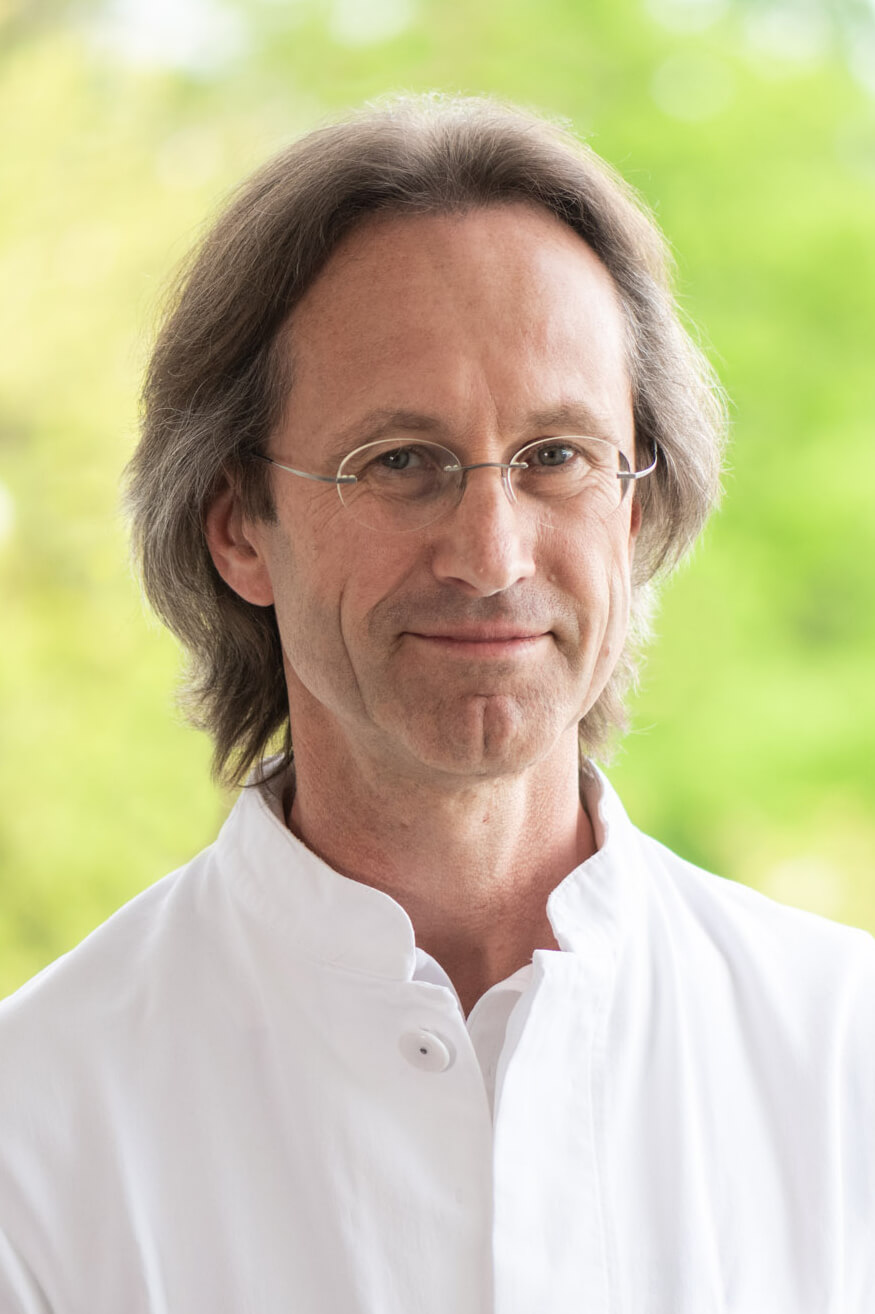 Siegfried Bäumler
Andrea Siegler
Jerome Lay
Marco Lebbing
Rauja Freund-Amin
Andrea Spanul
Wolfgang Finke
Julia Mensching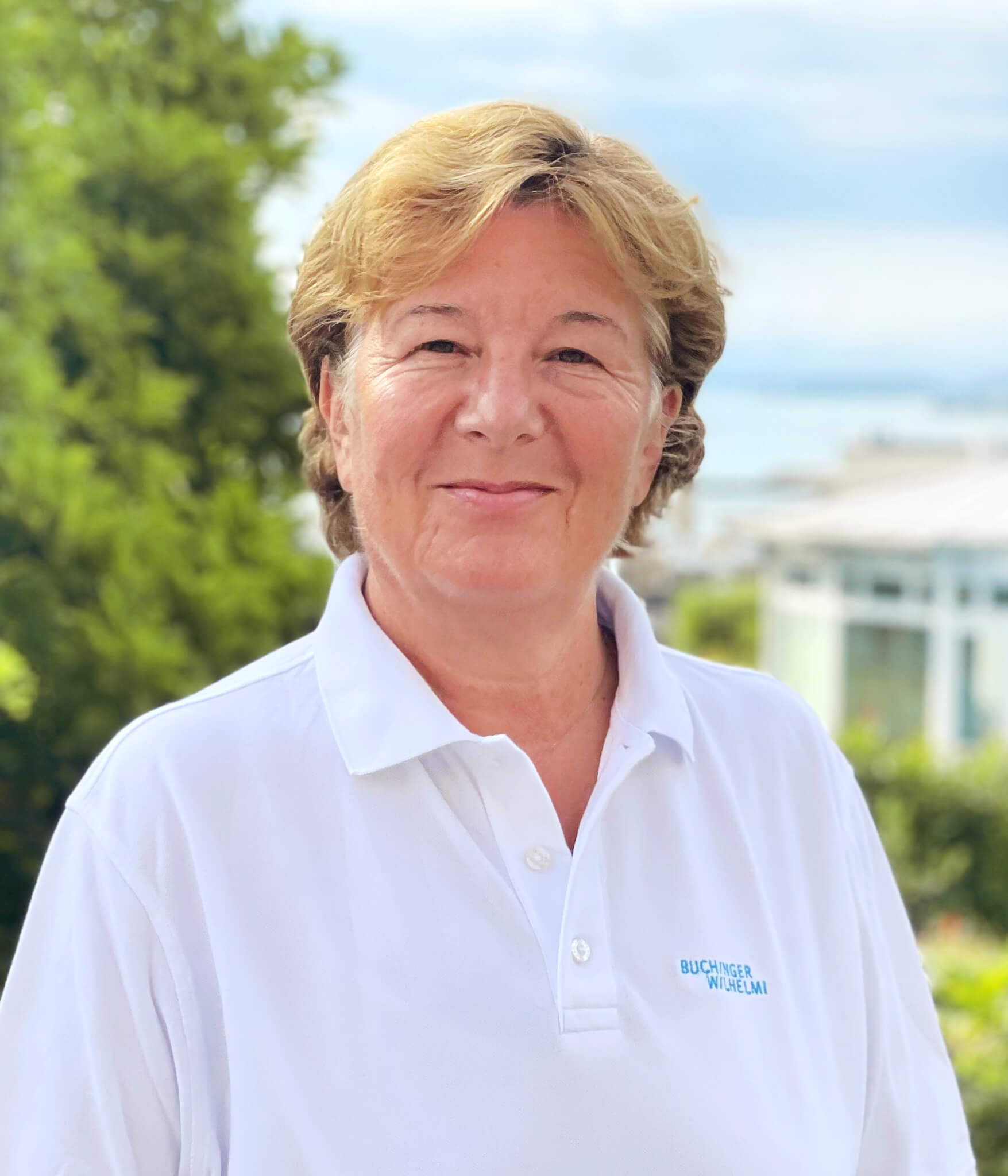 Arina Cadariu
Our mission
"Our goal is to empower our guests to live a healthy and fulfilling life through our services."
family Buchinger Wilhelmi
01.
ISO certified
Our treatments and services are developed in accordance with the rules of modern quality management and are certified in accordance with DIN EN ISO 9001. This applies to all processes from quality assurance to employee development right up to supplier relations.
02.
Recognized teaching clinic
As a recognized teaching clinic of the German Academy for Nutritional Medicine (Deutsche Akademie für Ernährungsmedizin), we conduct scientific studies on the topic of nutrition, promote the evaluation of new dietary forms and offer our employees regular training.
03.
Highest quality food
As a passionate advocate of highest quality food and regional farming, we use only 100% certified organic products for the last 20 years. We are proud to be the first clinic worldwide awarded with the Demeter certification for our cuisine. We are also committed to upholding the regulations as an official smoking-free health care institution for the benefit of our guests' health.
Thank you for choosing our clinic!
Here are some instructions on how to get here:
By airplane:
Via Zurich: Closest international airport, approx. 85 minutes by taxi
Via Friedrichshafen: National airport, approx. 40 minutes by taxi
Via Stuttgart: International airport with direct flights from many European cities. Approx. 100 minutes by taxi
We will be pleased to organise your pickup from the airport. Please feel free to ask us when making your booking!
By train:
Via Radolfzell, Singen or Friedrichshafen: trains to Überlingen Bahnhof West or Bahnhof Mitte. Approx. 3 minutes by taxi.
Coming from abroad:
We recommend that you enquire about entry requirements for Germany when you book your stay at Buchinger Wilhelmi. If you arrive at a German airport, a valid Schengen visa is sufficient. This is also the case if you come via Zurich airport in Switzerland (no liability accepted for the accuracy of this information).
Contact Lake Constance
Phone +49 7551 807-0
Fax +49 7551 807-889
E-Mail info@buchinger-wilhelmi.com
Klinik Buchinger Wilhelmi
Wilhelm-Beck-Straße 27
88662 Überlingen
GERMANY