Our packages and services at Buchinger Wilhelmi in Marbella
We have put together a selection of packages for your stay at Buchinger Wilhelmi based on our many years of experience. They have been designed to help you achieve the best possible outcome in your available time.
In the following, you will find all medical services provided as part of the Buchinger Wilhelmi AMPLIUS® | MED programme as well as other services included in all packages.
Medical services included in our packages
Medical care and medical consultation (2 consultations for every 7 nights)
24-hour on-call service with the doctor on duty
24-hour care by qualified nurses in the clinic
Standard initial and final laboratory examination
Private emergency ambulance service
Information about treatments from the area of Traditional Chinese Medicine (15')
"Roeder" therapy
Preparation of a personalized therapy plan
Other services included in our packages
Accommodation in a room category of your choice
Fasting provisions: Organic vegetable consommé and freshly pressed juices as fasting drinks
Packages with a balanced diet: Organic gourmet meals
As much tea and mineral water as you like
Therapy voucher worth € 35 per night
Free use of the facilities: heated outdoor pool, library with fireplace, gardens with an organic vegetable garden and natural gardens, gym, sauna, Pilates and fitness pavilion, tennis courts, and much more
Weekly programme with group activities: relaxation exercises, accompanied walks, sound massage with Tibetan Bowls, cooking demonstrations, concerts, art workshops in the garden, Nordic walking, Pilates, Qi-gong/Tai chi, dancing lessons, The Melt Method® for hands and feet
Digital fasting coach to support you during your fast
Stainless steel drinking bottle, large swim bag, certified organic skincare products
Each package also includes a voucher to the amount of € 35* per night, which can be used for therapies and treatments recommended by your doctor or chosen by you. Choose from the following areas: Nutrition, Psychotherapy and Coaching, Physical Therapy, Exercise, Relaxation, and Spirituality. Therapies and treatments that exceed this amount (e.g., specialist medicine, Beauty or Hair Care) will be invoiced separately.
Choose a fasting package that ideally suits your goals and your available time. Each holistic option begins with two to three digestive rest days, in which you give your body time to prepare for the metabolic change during fasting.
These are followed by several days or weeks of fasting, as well as subsequent refeeding days in which you readapt to solid food. Our doctors are happy to advise you on the fasting programme that suits you best before you book.
The number of days you spend fasting and the amount of the therapy voucher depend on the length of your stay.
Packages with a balanced diet
A short break can also be very effective. Come and visit us for a few days to try one of our special diets. They are carefully combined by our team of nutritionists in collaboration with our chef. We use only fresh, high-quality ingredients, mostly grown in our organic vegetable gardens.
Kousmine diet or organic gourmet cuisine
Without fasting
2 medical consultations
Choice of organic gourmet meals supplemented with fish
Send a request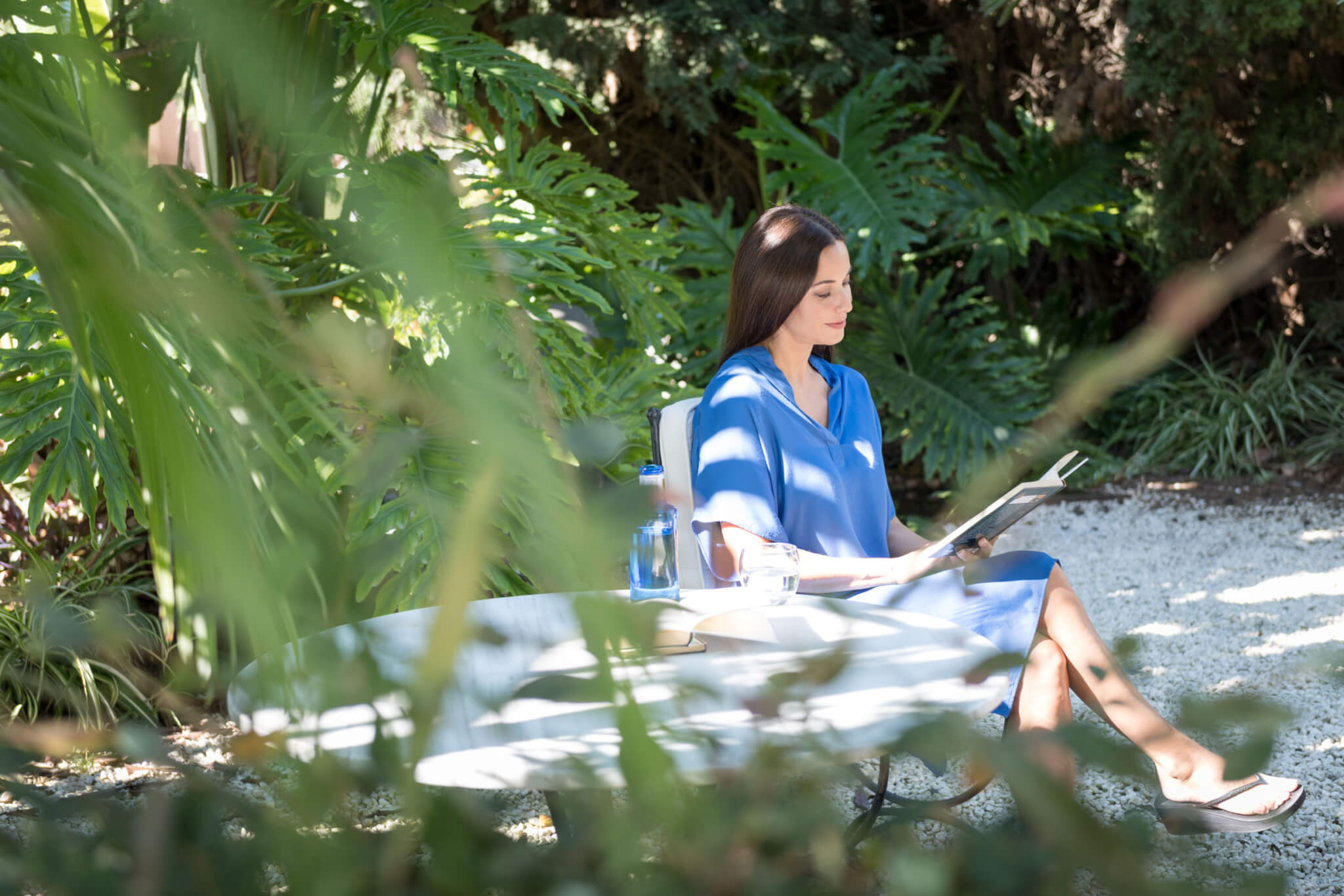 Your personal haven
We have the perfect room for you whatever your taste, from a snug retreat to our generously appointed suites with breathtaking views across the sea to the Rock of Gibraltar.