NEW
Buchinger Wilhelmi
Online Shop
Discover our nurturing organic body care line
In cooperation with one of the eco pioneers of Germany, Buchinger Wilhelmi has developed a series of body care products which will nurture and pamper your skin, hair, and face not only during your stay with us. Discover our Buchinger Wilhelmi care products: Shampoo, conditioner, shower gel, body lotion, hand soap and brand new: sun lotion for the body, facial sun cream and our after sun gel.
Premium organic cosmetic products for face and body
All of our products are certified organic. Our hand soap has been tested by ECOCERT. Every other product has been awarded the highest label, "COSMOS ORGANIC" and "COSMOS NATURAL" .
Almost all ingredients are sourced from fair trade projects. They are vegan, cruelty-free, and climate neutral. Our hand soap is produced in a long-standing soap factory in Nablus, while our other products are manufactured in Germany.
Sun lotions for the body and face, as well as a cooling and refreshing After Sun Gel, are the newest additions to our body care line.
If you stay at one of our fasting clinics, your bathroom will be equipped with Shower Gel and Hair Shampoo from our body care series. Upon request, we'll also gladly provide the Buchinger Wilhelmi Body Lotion and Conditioner. All products are available to guests in both of our clinics, at Lake Constance and in Marbella.
Each body care product is also available for purchase in our clinic shops – so you can take the Buchinger Wilhelmi feeling home with you! Alternatively, you're welcome to place an order in our Online Shop.
Change the World with Beauty!
Buchinger Wilhelmi Shampoo
This shampoo gives your hair a silky shine and a pleasantly fresh, lemony scent. Thanks to ecologically sourced aloe vera, this shampoo packs in extra-moisture, while extract of chamomile strengthens the scalp. Mild herbal surfactants cleanse your hair in an especially gentle and pH-neutral way.
This shampoo is 100 % free of silicones, parabens, paraffin, synthetic scents, colorizers, preservatives, and other unnecessary ingredients. It is also certified organic.
Buchinger Wilhelmi-Shower Gel
Our refreshing shower gel is chock-full of highly effective organic agents of premium quality. Fairly traded cold-pressed olive oil smoothens your skin, while organic coneflower extract rejuvenates and nurtures. Thanks to mild herbal surfactants, the shower gel has a very gentle cleansing effect and is pH-balanced.
This shower gel is 100 % free of silicones, parabens, paraffin, synthetic scents, colorizers, preservatives, and other unnecessary ingredients. It is also certified organic.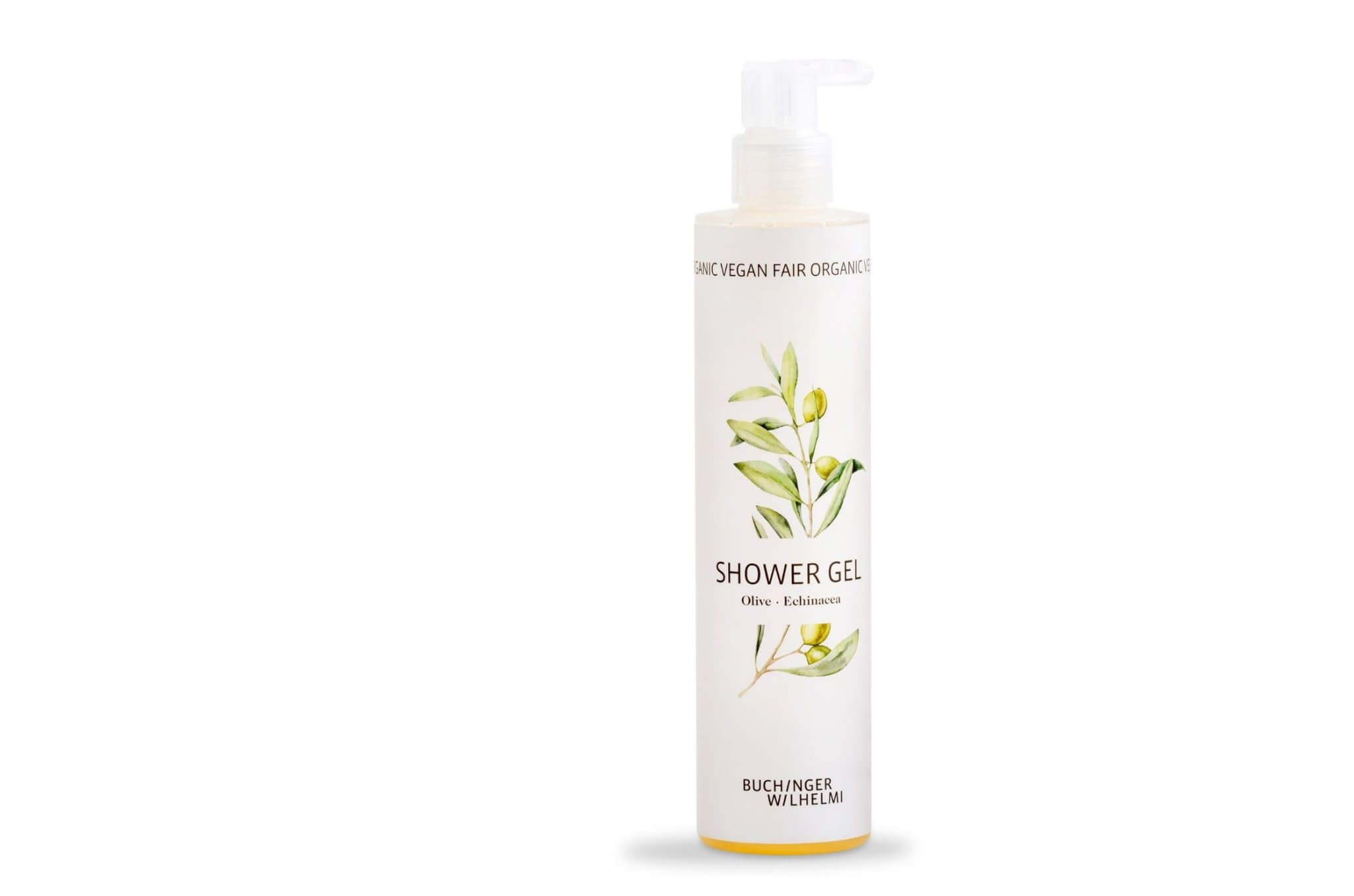 Buchinger Wilhelmi Hand Soap
Our new hand soaps are made exclusively out of natural, herbal, and untreated ingredients. 80% of this soap consists of first pressed olive oil. Pure pomegranate oil adds a pleasantly fresh scent. This hand soap is perfectly suited for sensitive skin because it is wonderfully gentle to the skin's moisture balance. The soap is certified organic and vegan, doesn't contain preservatives, parabens, or animal fats. It also is cruelty-free.
Buchinger Wilhelmi Body Lotion
Our body lotion is rapidly absorbed and intensely strengthens and nurtures the skin. It is made of cold-pressed argan oil and organic shea butter. Shea butter is a strong moisturizer, while argan oil adds an additional moisturizing and rejuvenating effect.
100 % vegan and cruelty-free, no preservatives or silicones, certified organic.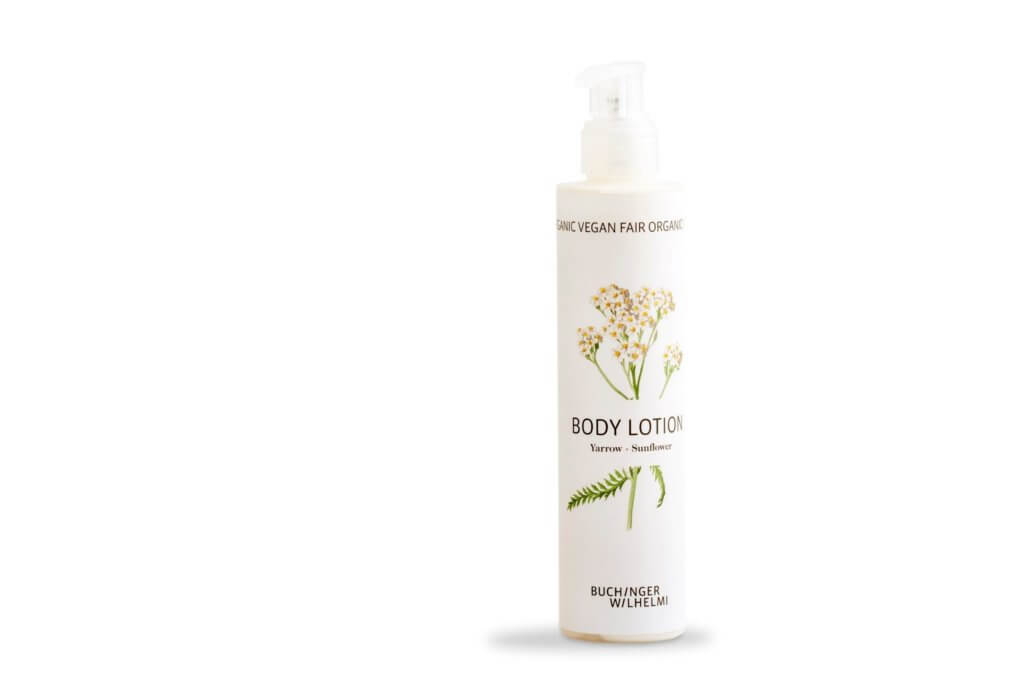 Buchinger Wilhelmi Conditioner
This conditioner with organic and fair-trade coconut oil leaves your hair smooth and shiny. Organic jojoba oil strengthens each strand of hair from root to end. Simultaneously, certified organic aloe vera nurtures, strengthens, and moisturizes the scalp.
The conditioner is pH-balanced, vegan, and cruelty-free and doesn't contain preservatives or silicones. It is also certified organic
Buchinger Wilhelmi- Sun Lotion for Body
Sensitive skin is perfectly protected against harmful UVA and UVB rays with this waterproof Sun Protect Sensitive Sun Lotion. The sun lotion has SPF 30, and, thanks to natural mineral filters, is extremely effective. It not only shields but also nurtures: aloe vera, shea butter and sunflower oil moisturize your skin. Skin-friendly organic ingredients and the particularly mild formula turn this sun lotion into a product that is well suited for delicate skin types, and also reef friendly. If it is used regularly, the sun lotion can prevent premature skin aging caused by light, and pigmented spots.
Certified organic, natural scents, no nanoparticles, vegan, cruelty-free and climate neutral.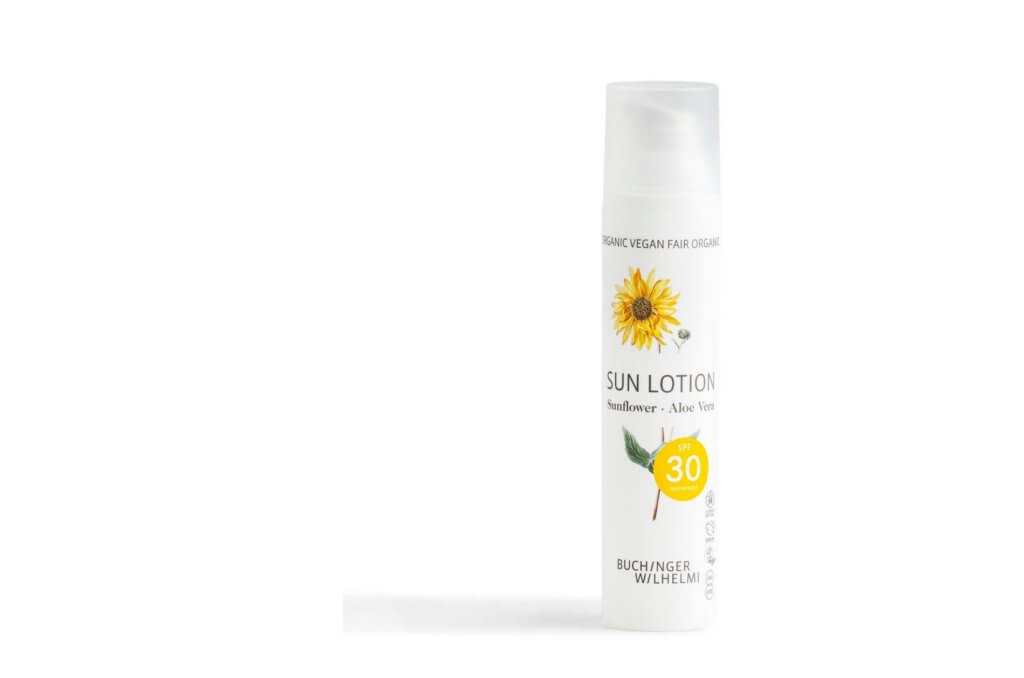 Buchinger Wilhelmi Facial Sun Cream
Our Facial Sun Cream with a SPF 30 protects your skin with premium organic plant compounds against harmful UVA and UVB rays. It is waterproof and thanks to natural mineral filters very kind to the skin. This sun cream doesn't contain any nanoparticles and has a very low whitening effect. Butterfly bush extract adds an anti-blue light effect, so your face is protected against blue screen light. Additionally, Sunflower oil nurtures all skin types, while herbal vitamin E is antioxidative with cell-protecting properties.
Certified organic, vegan, cruelty-free and climate neutral, coral friendly.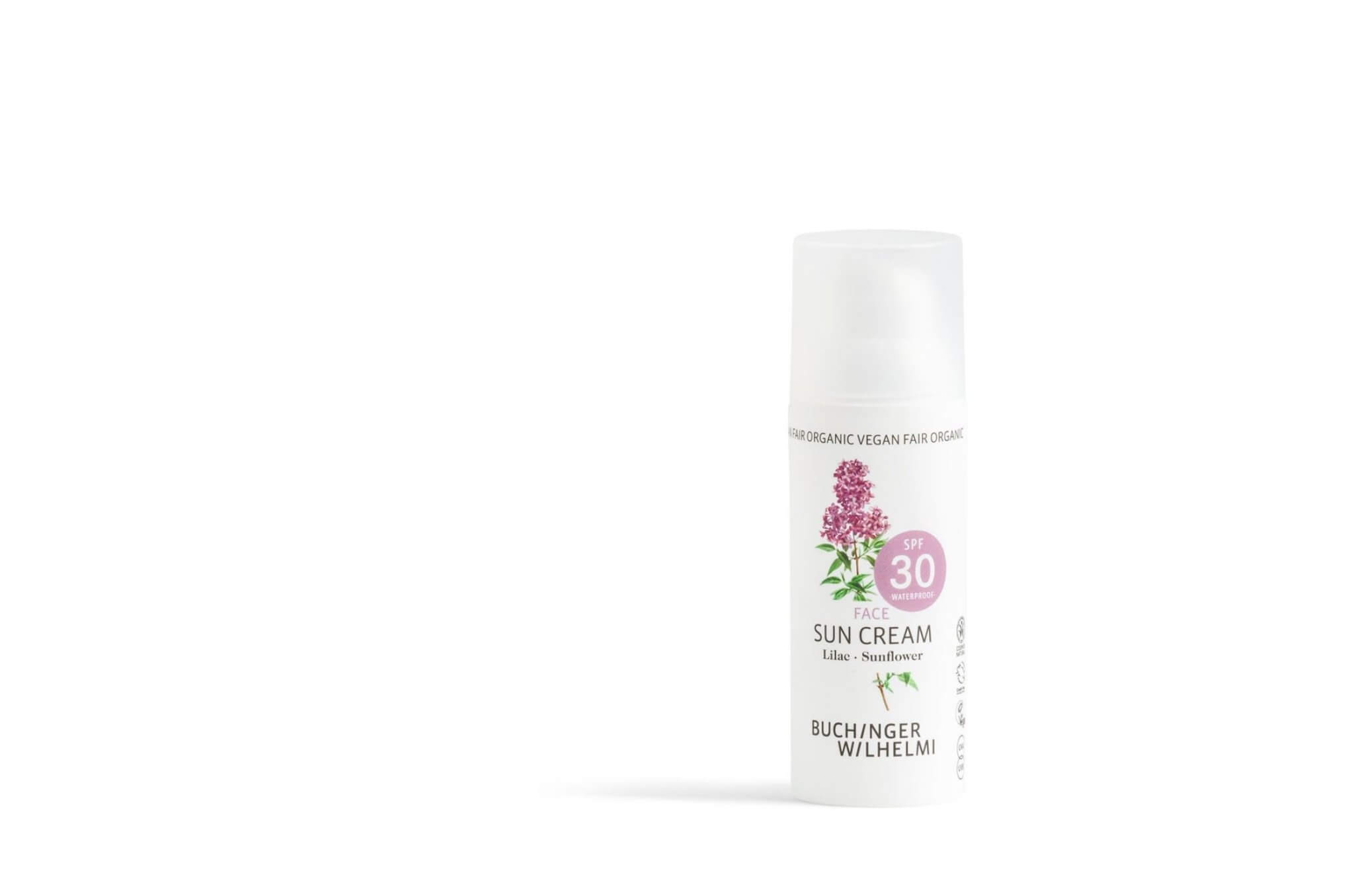 Buchinger Wilhelmi After Sun Gel
Our blissfully cooling After Sun Gel refreshes and soothes damaged skin after sun exposure with organic aloe vera and chamomile, enabling a healthy and naturally long-lasting tan. Vegan hyaluronic acid and aloe vera support and provide moisture to the skin. Chinese mint extract is responsible for a pleasant scent without irritating sensitive areas. This extra-light After Sun Gel is absorbed fast and suitable for all skin types.
Premium quality organic ingredients, vegan, cruelty-free and fair trade, 100 % vegan hyaluronic acid (bio-technically sourced from microorganisms).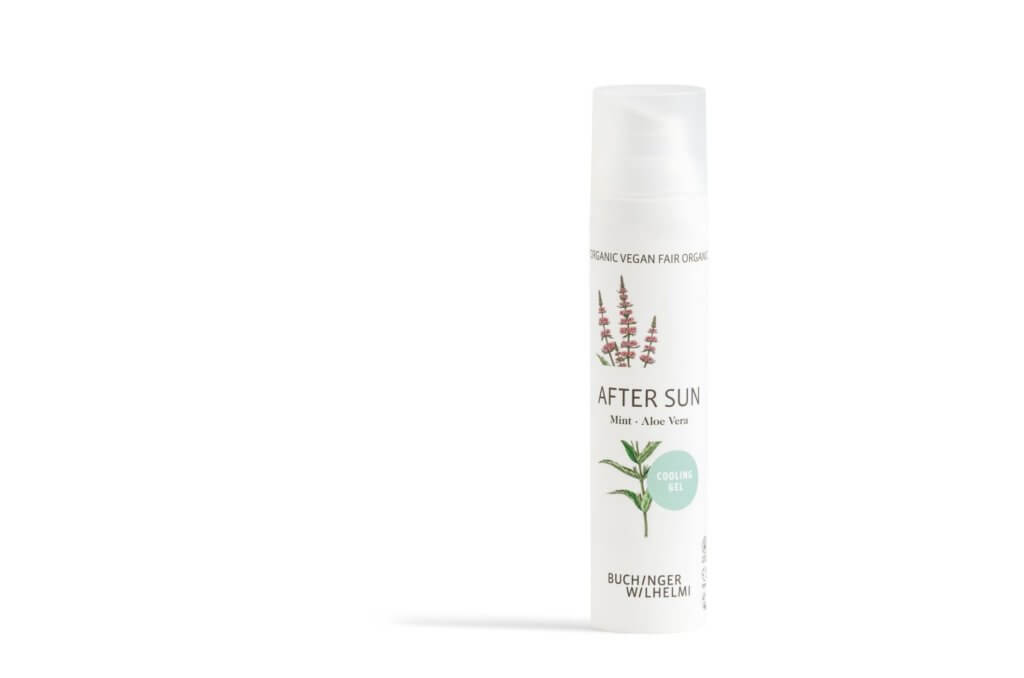 This could also interest you: