INTERVIEW WITH DR. LISA GREEN
How the psychology department has changed at Buchinger Wilhelmi
Fasting is much more than a physical experience, as Otto Buchinger himself knew over 100 years ago. That is why the psychological aspect has always played an important role at Buchinger Wilhelmi. We now offer a wide range of coaching and psychological counselling sessions in both of our clinics. Dr. Lisa Green has assisted us in this area for the last ten years. In this interview, she shares with us some fascinating insights into how the psychology department has grown and why fasting is the ideal time to address our emotional "clutter" and gain a sense of clarity.
Hello Dr. Green. Would you like to tell us first about your role in our clinic at Lake Constance?
Yes, of course. I have a doctorate in clinical psychology, psycho-oncology, and systemic family therapy. So my background is in psychological science, but I also have training and experience as a therapist. When I started at Buchinger Wilhelmi ten years ago, I quickly assumed the role of team leader. My job was to expand the department and future-proof it, so to speak. Today it goes under the name of "Psychotherapy and Coaching".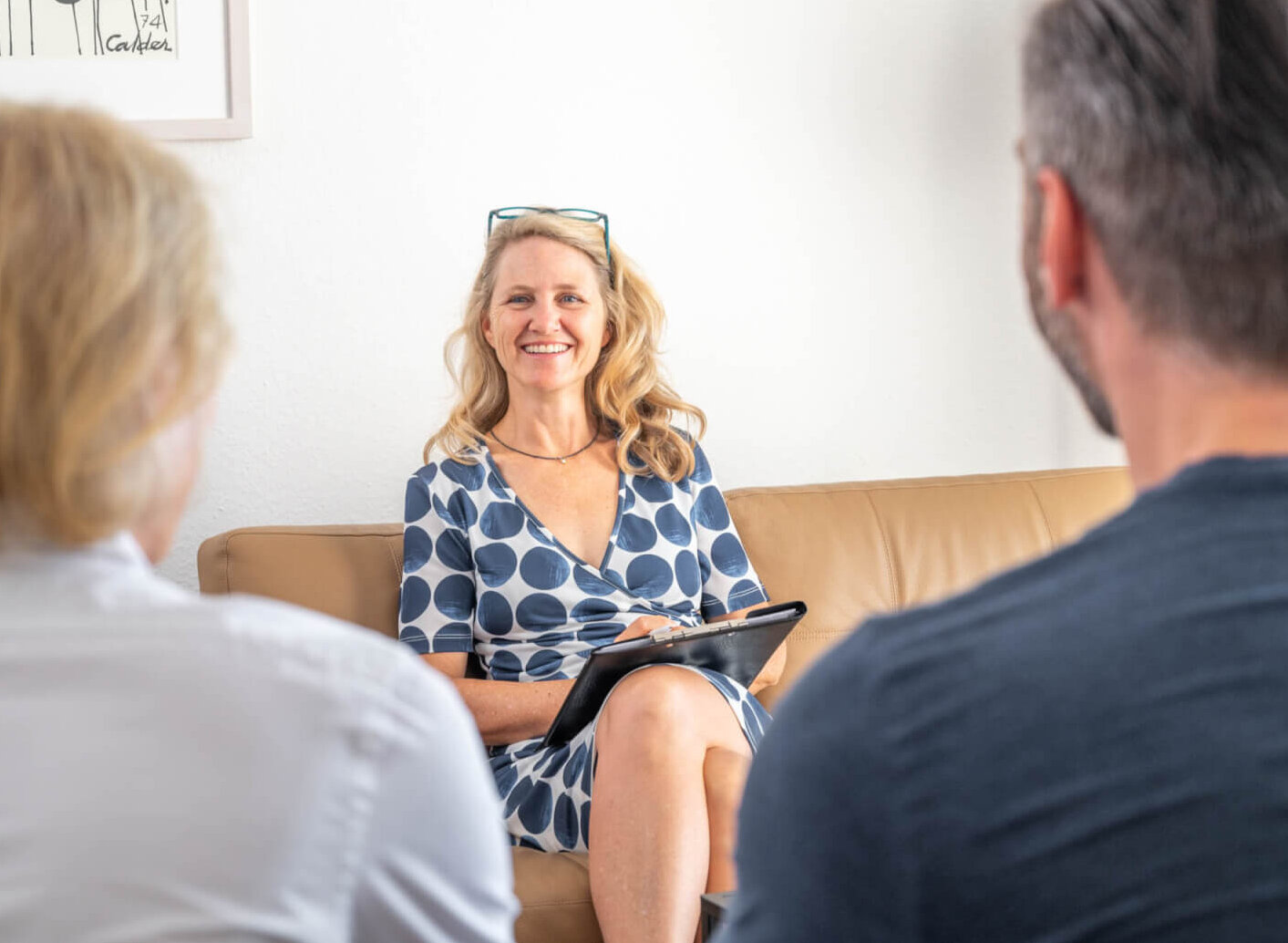 How has the psychotherapy department changed over the past ten years in your experience?
My focus is on offering patients psychological support and advice. I would like to see more patients benefitting from this. After all, psychological and physical health go hand in hand. In recent years, I have therefore tried to raise awareness of the topic among employees and guests and help them recognise how much they can contribute to their own health by having constructive social relationships, fulfilling their emotional needs and listening to their inner dialogue.
In our discussions, we ask key questions such as
Where do my values come from?
Am I leading the life I want myself or am I just meeting other people's expectations?
A life that is not in line with your own values can be a strain and even make you ill. This again shows that psychology and medicine are inseparable, and why prevention is so important.
That's why another important development I have initiated is psychoeducation. Our weekly programme now includes two to three psychological topics a week in which we discuss different areas that are relevant for our patients: self-worth, resilience, reducing stress, communication, and mindfulness.
I have recently started to collaborate more with our internal research department, where I can contribute my insights into psychology-related issues, such as emotional balance. It is great to see that psychology is increasingly becoming an important topic in our studies. What is great here at Buchinger Wilhelmi is that as a psychologist, I am a viewed as a essential and recognised member of the medical team and have an excellent working relationship with the doctors.
How do you and your team support guests who come here to fast
First, our psychoeducational approach is geared to all our guests. Everyone can take part in the relaxation courses and lectures on psychological topics offered as part of the weekly programme.
When guests book a one-on-one interview with us, we can help them process family, professional or inner psychological issues, for example. Sometimes these are the reasons they decided to come to Buchinger Wilhelmi in the first place. During therapy sessions, we support them with certain questioning techniques as they turn their attention inwards. This helps them find their own answers to their questions. Often, it is about setting a new focus after their stay at the clinic.
Currently, we are working together with the team at our clinic in Marbella to define what psychology means at Buchinger Wilhelmi. Although our two psychology departments have evolved separately, we notice that we have the same values.
Why does fasting offer such a good opportunity to look inwards?
Fasting promotes introspection, in other words self-observation.
At the same time, guests at the clinic have time to examine their own thoughts and feelings. Without external distractions, emotions rise up that may have previously been suppressed. When previous coping mechanisms (such as alcohol, excessive eating and working) are no longer there, the soul opens up and things come to the surface, often without prompting. That sometimes happens during massages or physical therapy, because the spirit and body are closely connected. Released blockages in the body can unharness emotions that are linked to certain thoughts or convictions. These correlations become clearer in our counselling interviews. So a fast is an ideal time to process emotions instead of repressing them. And that is exactly what we are here for. We want to stand by them and help them to come to term with these things.
Although there is usually only time for a few therapy sessions during a stay in the clinic, patients are in a particularly receptive mindset. They often experience a major change even in such a short time. Sometimes even just one talk is enough to trigger something.
Do you think more people are open to psychological support?
I would say that how receptive people are depends on cultural, generational, and of course individual factors. It is always a matter of what you associate with psychotherapy. For example, younger people generally tend to be more amenable than older people. In my – maybe subjective – experience, psychological care is readily accepted, and perhaps increasingly so. Especially when people hear about us from various sources (e.g. other guests and doctors), they often book an appointment with us.
What psychological services are available at Buchinger Wilhelmi?
Ten years ago, the main services we offered were psychotherapy, couple therapy and occupational coaching. In the meantime, we have several talking therapies that give answers to various questions. As well as psychological counselling, they include life coaching, health coaching, mental health coaching, our obesity programme and psycho-oncological counselling (i.e., working through the psychological aspects of cancer). We also offer autogenic training and art therapy. But even if guests don't know what is right for them, that isn't a problem either. We try to engage them and work with them to find the right path. The wide range of services we offer reflects the many benefits of psychological counselling.
What is your advice for people who are nervous about asking for psychological care?
First, they can try out one of the activities in the weekly programme free of charge, maybe as an introduction to the topic. It can also help to talk about it with other guests or doctors.
Talking to a psychologist is never a mistake because you can always gain something from it for yourself. The atmosphere in our counselling sessions is very accepting. We don't criticise, rebuke or judge anyone. Instead, we look together at what the person needs and what is good for them. It is "balm for the soul", so to speak.
Thank you for these fascinating insights, Dr. Green! Where can interested guests find out more about the psychological therapies offered at the clinic?
Our psychological programmes can be found in the booklet with all the treatments the clinic offers. On site in the clinic, they can ask the Therapy Planning department and make an individual appointment. In an initial conversation, we help them to find the right therapy for their needs.